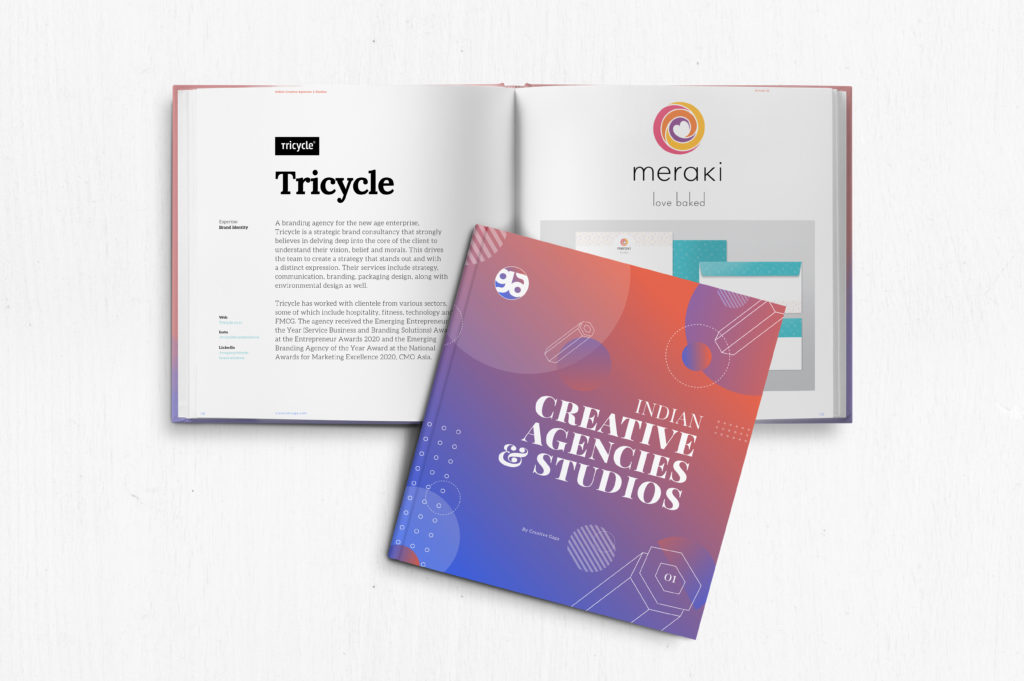 The prestigious Creative Gaga lists Tricycle amongst the top 25 Indian Creative Agencies & Studios.
This is indeed a proud moment for all of us and just another reason to better ourselves continuously. With the pandemic showing no signs of improvement, 2020 has been a challenging year for one and all. Businesses closing down globally, it has been a tough call for us to hold on to our belief system and keep doing what we do best. Truly, this recognition gives a lot of confidence to all of us at Tricycle. Being listed amongst some of the leading names in the industry gives us a new high!
Thank you Creative Gaga for this honour.
To get your exclusive copy of the annual, visit >> https://www.creativegaga.com/product/top-indian-creative-agencies-studios-v1/