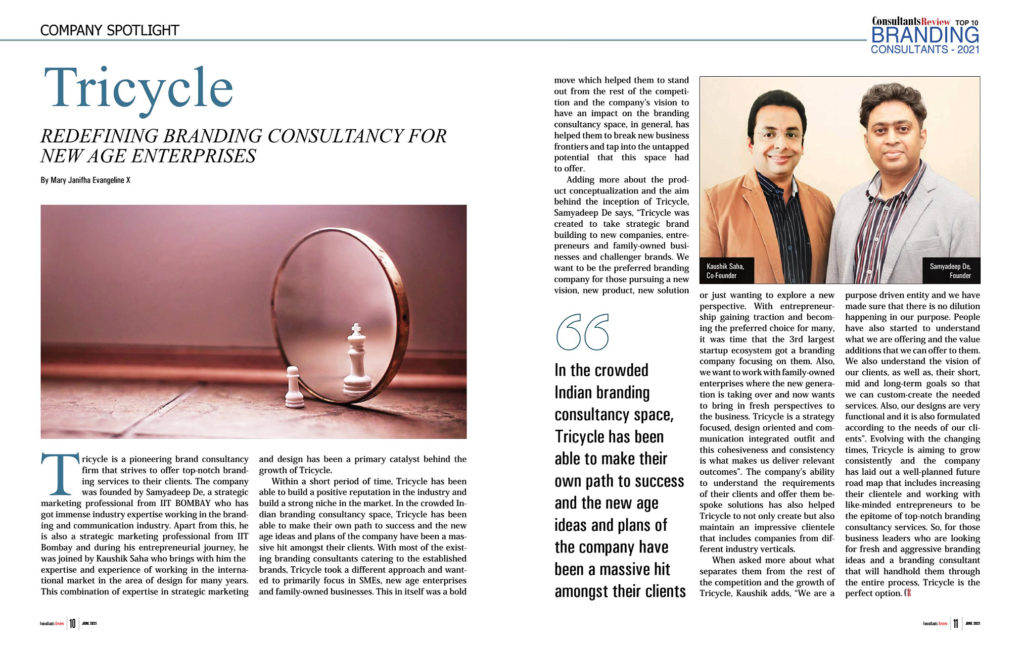 It's great when your story meets an audience. Tricycle was very recently featured in the Consultants Review magazine and was also recognised as a leading consultant in the branding domain. The journey going forward will surely be more fascinating and hopefully we will have more exciting things to share in the future.
Consultants Review is one of India's first magazines which provides great insights based upon its unique and research based content about the best consultancy services within the country.
Thank you Consultants Review for this recognition.