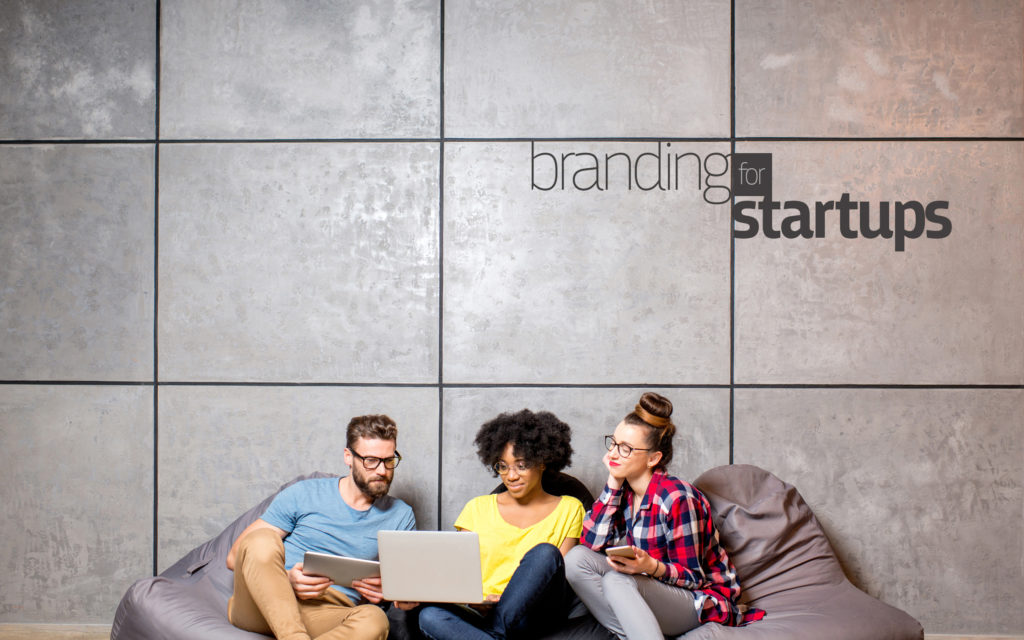 Branding and start-ups!… well, it's not uncommon to get a few surprised looks when you mention this. After all, isn't it something absolutely the last thing on the list for any start up founder to think about. He has to get his concept ready, manage operations, get himself fund ready and a lot more priorities to handle.
I understand this may not be the popular opinion but let's just take a few minutes to understand the point that one is trying to make. Principally, every business owner would like to make a brand out of his or her venture. There is an evident need to communicate and present the offering to the target audience. There is a need to stand up for some purpose, some value that the venture is wanting to create irrespective of whether it is a B2B or a B2C or a B2G entity. The venture needs to market itself. In fact to begin with it needs to call itself something. It needs to have a name, an identity for itself.
If all of this is true, what makes you then think branding is not relevant for a new venture. On the contrary it becomes even more necessary to begin with as more often than not, you would be offering newer solutions, approaches or means to address a certain need or an opportunity.
The reason we believe in it being unimportant is due to the misconception present around branding. People mostly mistake advertising as branding. The belief is that advertising demands the need for heavy media spends which goes beyond the means for any start up. This is so not true. While advertising is surely the way to show you how you can go about creating visibility and therefore build a strong brand, it is definitely not the complete picture.
Branding starts by defining the purpose of the venture, its value systems, its personality which manifests in its name and in the way the name presents itself, which becomes the identity for the venture. Thereafter it is about creating a distinct brand story which then gets carried forward through a signature design language that presents itself consistently across all touch points. This then extends to the creation of the entire corporate collaterals, the introduction presentations and a lot more, finally to the website which becomes its primary brand asset. From here on marketing communication, exhibition design, space design, employer branding, etc. get implemented on need basis depending on which stage the start-up is currently in. The latter is the only part that is variable. The first part though is fundamental and extremely vital.
There is another prevalent tendency that one witnesses sometimes. It is surprising to note entrepreneurs wanting to get these vital aspects done at the cheapest possible cost either from friends, friends of friends or plain acquaintances. Let's get this right. Branding is not just a piece of graphic that needs to look aesthetically appealing. It is the essence of what you are wanting to build. It is a strategic exercise that has strong implications on your venture's future and hence it is extremely necessary that one consults experienced experts who are familiar with the disciplines of a crucial exercise called branding.
The venture is the founder's single largest investment and is built with a lot of emotions and sacrifices. Isn't it therefore befitting that when it comes to bringing it alive, you should only have the right people to do it.
A strong and clear brand projection is a great competitive advantage to have and generates tremendous incremental returns going forward. Be it during raising funds or attracting quality talent, exploring a strategic collaboration or pursuing further opportunities for growth. In a competitive market environment where the consumer is ever evolving and is exposed to multiple choices, branding can build relevance and familiarity, which would be great attributes to possess for your venture. In the quest for market share, wouldn't it be good to also gain some mindshare along the way.
Last but not the least, one of the most common reasons to avoid or postpone the vital element of branding is the belief that it is very expensive! Engaging a branding company must be a lot of expense to incur. Well, this again is nothing more than just another perception. Yes, traditionally this important function was available for the most established players in the market and was beyond the reach for many who wanted to get there. This has changed. In fact, this was the very reason that drove me to start my own venture – a branding agency for new entrepreneurs and new age businesses. A little bit of research and you will discover a few such companies which are relevant to you.
Start up founders have a lot of things that they need to look into and this is precisely the reason why they should preferably have experience by their side when it comes to the crucial part of branding. The cost of redoing things especially when your venture is just picking up momentum is really huge. In course of my experience, I have had founders come to me after having participated in some important global forum where realisation struck that their branding was so not in place and they wished they had really thought of it before. Or just a month prior to an important investor meeting one just realized they didn't seem to have any story! There was no bigger purpose identified. A moment when they had no other option but to raise an alarm for help! Or like some international visitors who had come over to this IT venture with the possibility of a collaboration and whose branding seemed to be so much superior than what this company showcased. This had to be addressed and fixed on priority.
Ideally, any true visionary or passionate entrepreneur would like to avoid any such emergency. So here's my message to every start up founder. Every new venture has the potential to be an extremely powerful brand. Now is the time to take full advantage of the unlimited possibilities strategic brand building has to offer and there by unlock your venture's true brand potential.
Samyadeep De
Founder – Tricycle